Mobile Equipment Evaluations & Testing
This is a link to our Online Safety Training site. You can take courses and print a certificate of completion.
You will be required to create an account. Create a user name and password that you'll remember.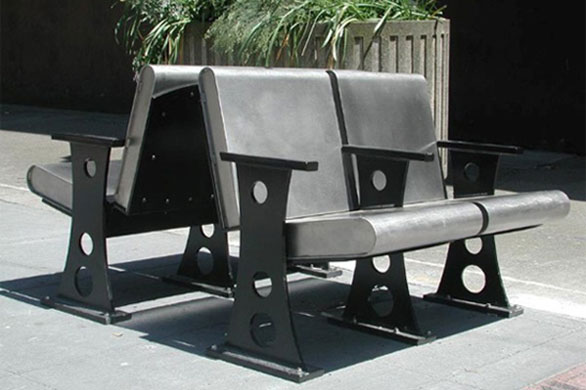 NEW HIRE TRAINING
Safety Orientation:
Every new hire receives a Haskell Safety Orientation. This orientation is tailored to fit site specific job scope. Depending on the circumstances, this training may be conducted at the Haskell Main Office or in the field. Whenever possible this orientation is conducted by the Haskell Site Safety Manager. When this is not feasible, a script is prepared and followed by the trainer. The orientation typically runs between 1.5 and 2.5 hours depending on complexity of the job and the number and nature of special hazards. Special hazards and related safety procedures are covered in detail.
Site Specific Safety Training:
Haskell Corporation also develops a Site Specific Safety Plans for Jobs with over 5 employees or over 1 week duration, or if the working environment otherwise dictates. Part of this plan identifies specific hazards anticipated within the work scope. These include: trenching and excavation; confined space entry; flammable/explosive or toxic release hazards; work at unprotected heights; exposure to toxic chemicals or high noise levels; crane work near energized overhead electrical lines, heavy or complex rigging and crane lifts, and other hazards.
The need for specific safety training on the hazards associated with each job is evaluated during the pre-job planning and preparation of the site specific safety plan.. Additional training is conducted on site as needed before beginning the hazardous work. Lesson outlines for these subjects are enclosed. Respiratory protection training is conducted along with respirator fit testing were respirators are to be used. Fire and Manway/Safety Watch, Confined Space Entry, Fall Protection and Trenching and Excavations training is conducted for employees who will be engaged in those activities.
In customer locations where there is a potential for hazardous chemical exposure, the HAZCOM portion of the safety orientation is expanded to cover the specific chemicals in detail, including recognition, physical properties, symptoms of exposure, short term and long term health effects, precautions and personal protective equipment, treatment for exposure, decontamination, small spill cleanup and disposal of wastes etc.
Work permits and tagout / lockout procedures vary considerably from one customer location to another and the specifics are normally included in the customers contractor safety orientation and emphasized in toolbox safety meetings.
Written quizzes are used to verify that the individuals understood the training they have received. These are scored and remedial training is conducted when necessary.
Other training and verification
Haskell does not provide 1st aid, CPR, HAZWOPER or C-Stop Training. For those individuals required to have this training, we verify that the training has been conducted and is current by examination of the individuals training record card. Names of 1st aid/CPR qualified individuals are listed on the "Site Specific Safety Plan".
ON-GOING SAFETY AWARENESS TRAINING:
Weekly tool box safety meetings are conducted, and these normally include a 10 to 15 minute refresher course on relevant safety concerns. Topics for these sessions are selected based on current work activities and training presentations are drawn from a portfolio of over 40 prepared training talks. (Enclosure 5)
TRAINING RECORDS:
Training is documented using the Haskell "Report of Safety Meeting/Training" form. For training conducted at field locations, copies of these records are maintained in the field job trailer. Special hazard training is also entered into a computer database maintained at the Haskell Safety Office. A training record report has been designed which can be generated for all employees currently assigned to any specific project.