Our adaptability is our advantage. More than half of our fabrications are specialized and customized to the projects we do and customer satisfaction is our priority. We take pride in our ability to be responsive and communicative in addition to supplying a high quality product no matter the size or nature of the project. Haskell's structural steel fabrication capabilities include common assemblies such as modular pipe racks, pipe supports, platforms, ladders, and handrail. Our team of estimators, project managers and shop personnel also have an extensive portfolio for tenant improvement and new construction commercial projects. In support to our administrative and shop team, Haskell is privileged to have a qualified, full time Quality Control Manager & Certified Weld Inspector on staff to expedite the inspection process and mitigate defects before they reach the field. As a seasoned AISC and AWS Certified Fabrication Shop, you can trust your project is being handled with the utmost attention to quality, accuracy and care.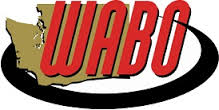 We seek and promote collaborative relationships with contractors, architects, engineers, owners, erectors and inspectors to ensure that quality, cost, and schedule constraints are addressed and monitored. From steel towers to stainless steel chutes; tanks to flare stacks; carbon steel to stainless steel; Haskell's versatility enables you to keep your fabrication needs under one roof. Although our roots are found in fabricating large modules, our desire to assist clients in finding ways to shop fabricate larger portions of the project, reduce engineering fees, material expenses, and field installation labor costs to a fraction of original designs applies to all jobs.
Give us a call to find out how the Haskell team can assist in enhancing your next project.