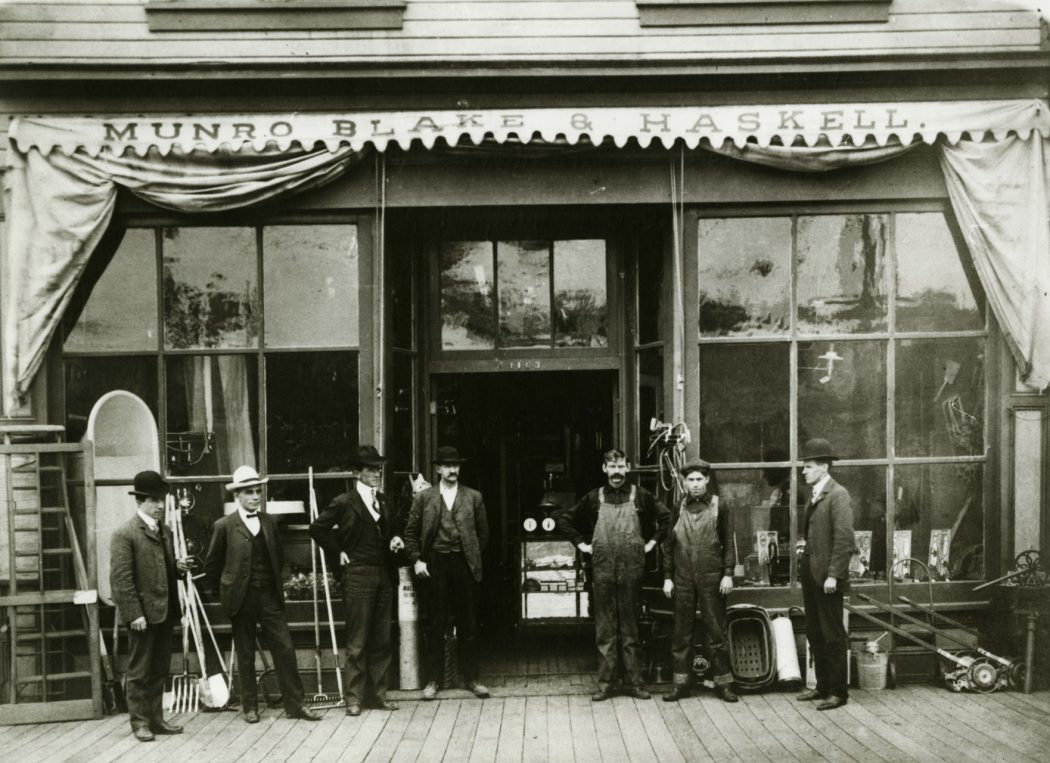 OVER 125 YEARS OF KNOW-HOW
From Salmon Cans to Heavy Construction:
Soldering salmon cans may have seemed far removed from the sheet metal and plumbing business at the time, but to Edwin Haskell, who founded the company in 1890, it made plenty of sense; it was the first of the many innovations  and diversification  that followed.
By 1910, Frank Haskell (Generation II) at age 21 took over the company following his father's passing. Frank, a journeyman plumber, renamed the business F.M. Haskell Plumbing and Heating Company and began focusing the business on residential building and plumbing.
When World War II began Haskell soon found itself in the shipyard business, as well as expanding in to full service residential, commercial and mechanical construction work. By 1949, and under Haskell's 3rd Generation of family leadership, F. Murray (Red) Haskell, the company was drawn to Alaska and became deeply involved in the dynamic development of Alaska. Haskell became one of the Northwest's leading suppliers of construction, fabrications and modules for much of the expansion of the Alaskan Petroleum Industry as well as Alaska's United States military expansion.
During the 1950's and 60's the company's growing industrial construction capabilities provided it many opportunities to participate in the development of the oil, gas and chemical refineries in the Pacific Northwest. As the industrial business grew,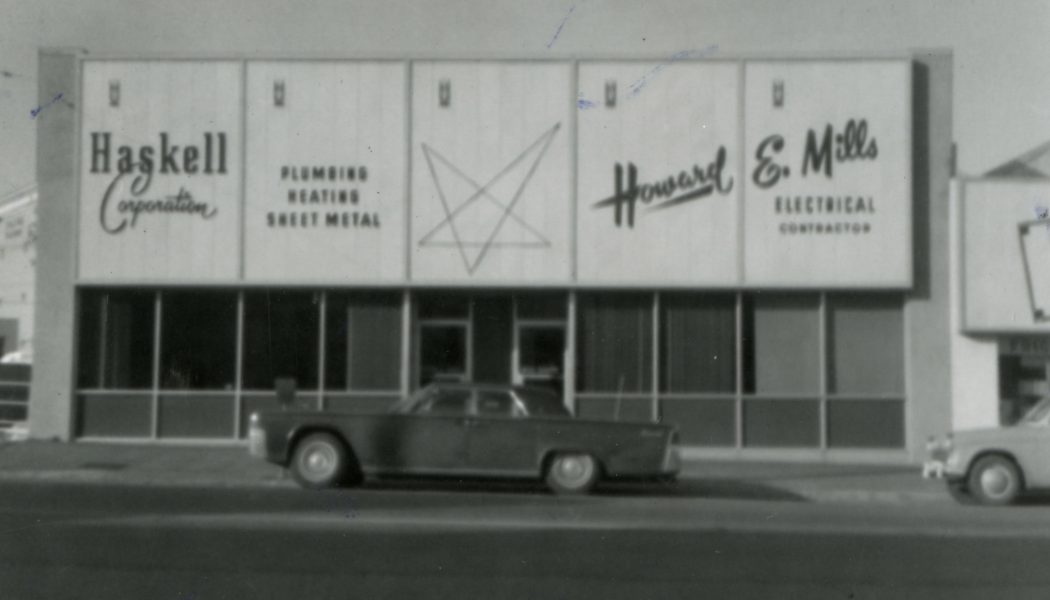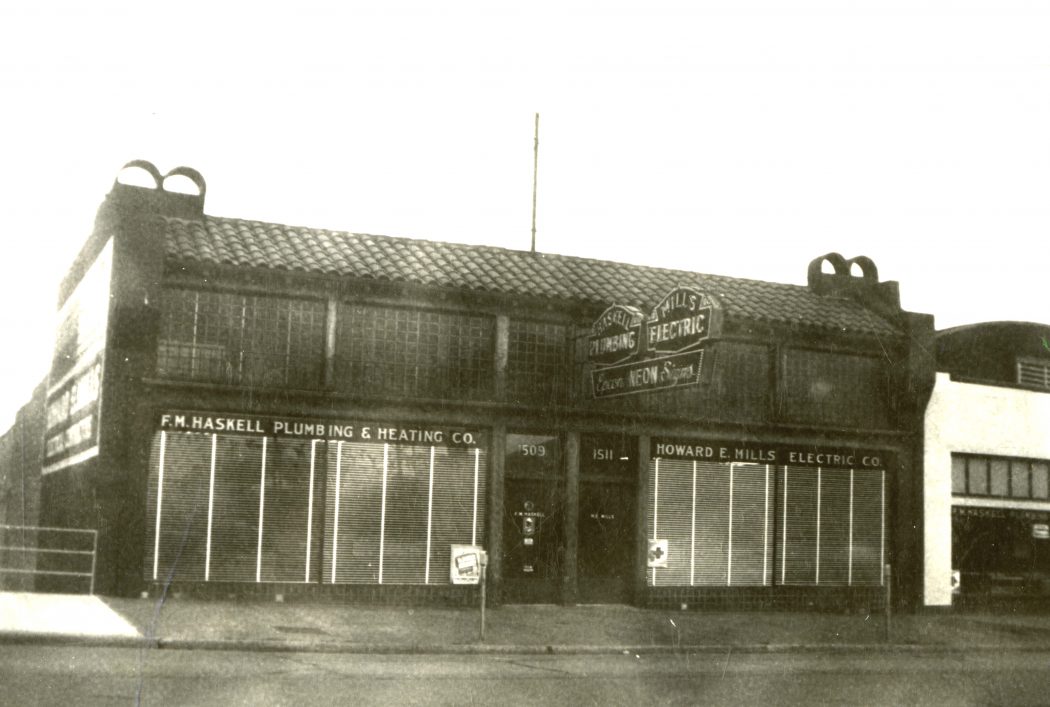 so did the plumbing business. Haskell grew from residential plumbing to commercial plumbing and HVAC as well as into commercial and general construction.
As Alaskan opportunities became company successes, Haskell took on truly remote and challenging contracts. Work included Shemya at the end of the Aleutian Islands and in the South Pacific including American Samoa and Truk Island. These remote operations shaped the future of Haskell Corporation. Strict preplanning, constructability, staged construction sequencing and scheduling as well as team ingenuity turned impossible contracts into winning successes. These practices became the Haskell way of operation and turned into highly successful attributes for Industrial Construction.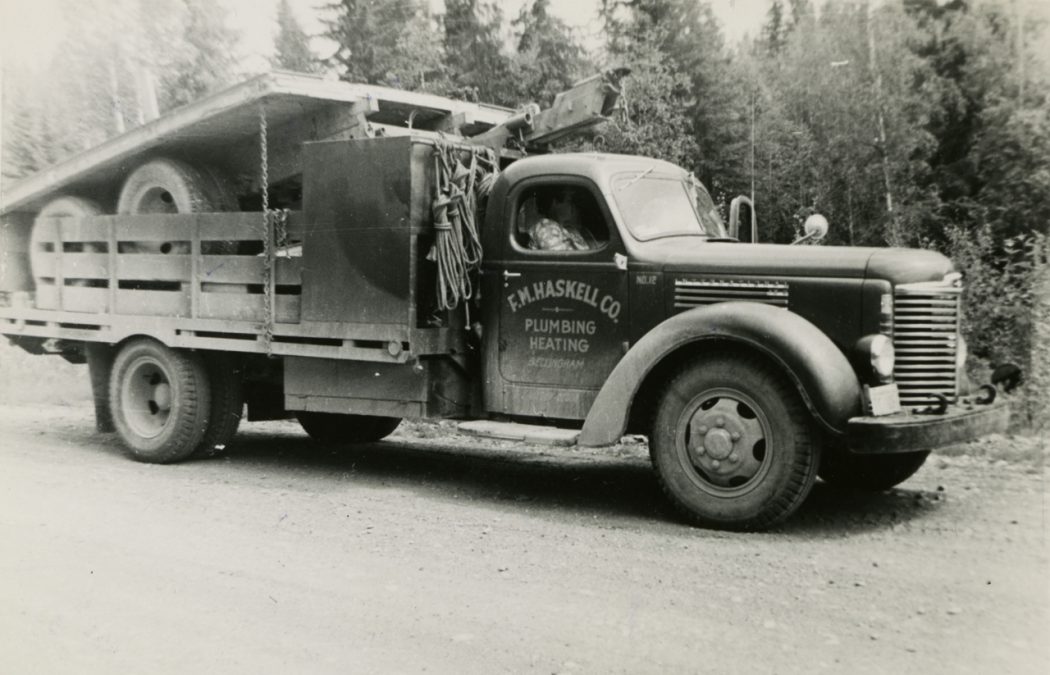 By the early 1980's and under Fred Haskell's lead (Generation IV), the company's focus began to transition out of the plumbing and HVAC business and into general contracting. Focusing on commercial construction, including office, grocery, warehouse and manufacturing buildings, Haskell's appetite for larger projects continued to grow. Industrial Construction became the cornerstone of the organization and Haskell continued to evolve from mechanical subcontracting for large, multinational construction firms to taking the lead as the general contractor, self-performing the majority of the work. Self-performance capabilities continue to grow from excavation all the way through instrumentation to satisfy client needs.
Today, as Evan Haskell enters as the Fifth Generation of Haskell family leadership, the company continues to evolve with the industries served. We are poised and ready to pursue the next diversification or innovation that Edwin Haskell ingrained in our DNA so many years ago.
Where can we go from here? Possibilities are limitless but where ever we go, we will follow our leaders before us and carry on their motto:
"Challenges Met, Promises Kept."